To properly view the image below, you may have to zoom-in on it by clicking on the image itself, and then on the icon which appears. The main page remains open.
To return to the main Publications page you may simply close the new page, and/or click
Alt + Tab in your keyboard.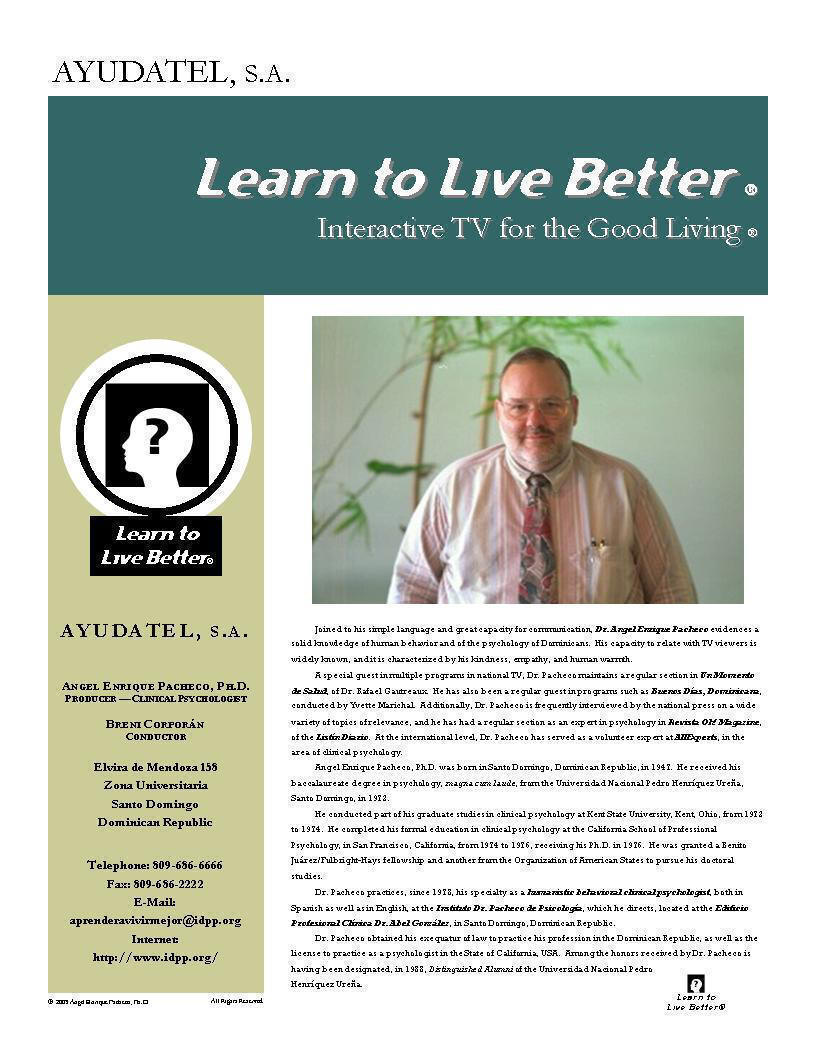 The Instituto Dr. Pacheco de Psicología is dedicated to helping others...
Learn to Live Better ®
><((((º>¸.·´¯`·.¸¸.·´¯`·.¸<º))))><